Not Building Your Email List? Are You Nuts?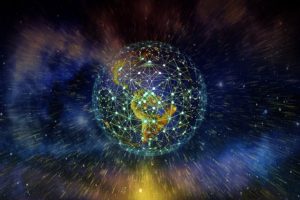 Why should you want to start list building?
We have all heard at one time or another that the money is in the list! This is true but no one really goes into much detail on how to really do it and how to do it effectively.
Most of us "newbies" do not have a clue on how to start and that's why I have put together this Post. 

Many experienced and successful online marketers were surveyed and said that If they lost their business and had to start over and they could keep just one thing from their business they all chose to keep their list.
This tells me how important building a list is and why we should be doing it from day one. According to Joe Pulizzi at the Content Marketing Institute, email marketing and having an email list is important for the following reasons "An email list is critical because you can't build your content on rented land.
So many brands and companies build their audiences on Facebook and Google+, which is fine, but we don't own those names – Facebook and Google do.
If we are thinking like "BIG" media companies, the asset is in the audience.
Getting an email address is the first critical step to figuring out who my reader is, and hopefully in the future, my customer of some sort. 
If our goal is to drive sales or keep customers happy in some way, we first need to get them as part of our audience.
If there is one thing that business, content, and conversion rate experts agree upon, it is that building an email list is vital.
Don't be the business owner that misses out on engaging with your audience, driving new business, and protecting yourself from changes in search and social algorithms. Be the business owner that doesn't have to regret not building your email list sooner and start today!
This post will break down why it's important to start building a list and how to do it.
List building is a method to collect targeted prospects who are visiting your site by offering them decent quality information in exchange for their contact details such as email, first name, last name and their phone numbers, this is also known as laser targeted, responsive subscribers list that eventually becoming the key element to your success.
Affiliate marketers or any business owner's are using different style's of squeeze pages and opt-in forms on their site to capture potential prospects. 

You are able to generate the web opt-in forms from your auto responder's user dashboard and it is used for embedding into your squeeze page onto your website.
Every moment when a visitor enters their name and email address into your squeeze page opt-in form, they are instantly being added to your mailing list system and instantly become an active subscriber you can follow up with them later on.
With the method of list building, you can potentially transform the confirmed subscribers into buyers, since once your potential prospect has been added to your mailing list, you are able to establish a relationship with them, that will encourage sales as well as repeating sales (which will add up more sales profit for long run).
An email list is a list of names and email addresses of people who gave you permission to send them updates and promotions from your business via email.
Why is this so important?
Because these subscribers joined your email list from your website and verified their identity by clicking on a link (double-optin). They are extremely interested in what you have to offer. According to Direct Marketing Association, email marketing on average sees a 4300 percent return on investment (ROI) for businesses in USA.
In our business, email lists get 10 times higher conversions than social media campaigns. This makes sense if you think about these five advantages of email as a communication channel: Email is Personal– Email allows you to land into a user's inbox.
There is no ranking system limiting your reach. It is very direct, personal, and casual. Email is Purposeful– To get your email a user needs to signup for your email list and confirm their email address. Someone doing this much work is obviously interested in hearing from you.
As we mentioned earlier the user has already shown interest in your products / content. Since you already know what they like, you can deliver them highly relevant content and offers to get better results. This is called segmentation, and we will cover that later in the article.
You Own Your Email List– You do not own Facebook, Twitter, or Google. Your social media campaigns and SEO efforts can go to waste when these platform change their policies. On the other hand, you own your email list, and it is not influenced by decisions of other businesses. Email is One-on-One– People read email in the privacy of their inbox. The message is not on a public timeline or news feed.
They can ask you questions directly in private with confidence. This helps build trust and connection. This is precisely why every smart business in the world has an email list. Big name brands learned this lesson a long time ago, and that's why they spend thousands of dollars on social media campaigns to get people to sign up for their email lists. They understand that email marketing is the best long term investment with a much higher return. Because people will continue to get their message at a very low cost for a longer period of time.